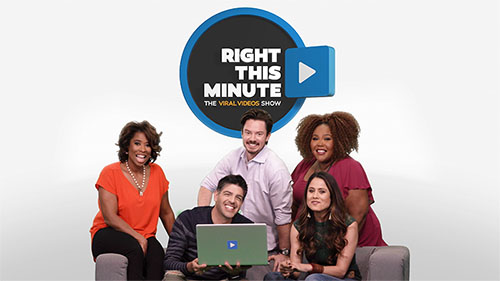 Key responsibilities will include managing a team of digital producers and oversee the production of content on RightThisMinute.com, newsletters, apps and feeds.
The supervising web producer will play a key role in the digital business, managing ad networks, placements, MRSS feeds and developing new revenue relationships with vendors and advertisers.
The ideal candidate has experience working at a professional news organization, online media, or related field. Key requirements include experience in journalism, copywriting, copyediting, headlines, thumbnails, SEO, social media, managing digital advertising, and managing business relationships.
Salary depends on experience. Job is located in Phoenix, Arizona.
RightThisMinute is America's daily viral video TV show, sharing the best videos with millions of viewers on TV, web and social media. RTM finds the best web videos before they go viral, and tells the stories behind them.
Submit your resume to david.miller@rightthisminute.com